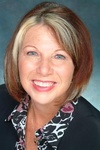 Yvonne fell in love with the Crystal Coast, while on vacation. Although she and her husband loved their home in Montana, it was clear that this was where they belonged. So less than a year later, they pulled up stakes and moved to these beautiful shores. Now, she is excited to be able to share this area with others and looks forward to helping you sell or buy on the Crystal Coast.
Raised in Southern California and where she raised her family, she started her real estate career in 2003. Prior to her career in real estate, she worked in the Corporate America environment in the areas of marketing, pricing, customer service, management, cost accounting, and operations. She also holds a Bachelor of Science degree in Business Administration.
Focus on her clients has always been a number one priority with Yvonne and she brings a unique mix of experience, knowledge, and business acumen. This ensures that you can expect a level of personal service that will exceed your expectations! With sharply honed negotiation skills, her knowledge of real estate, and marketing skills, Yvonne successfully markets your home for the highest price, in the shortest amount of time possible. In addition, Yvonne effectively protects your interests during the contract negotiations and ensures that crucial timeframes are met. If you are purchasing a home, Yvonne will also effectively negotiate for not only the best price, but also for other terms that may benefit you.
Yvonne will make sure your transaction is completed successfully and on a timely basis. She dedicates herself to not only meeting but exceeding your real estate needs and feels privileged to have the opportunity to help you realize your dreams.
Contact Yvonne directly at (406) 361-0903 or yrodeo11@gmail.com